The Dean of Faculty (FASS) Dr. Ben Nyongesa on 30th August 2022 led the Faculty of Arts and Social Sciences staff in welcoming fresh men and women to the Faculty and the institution at large.
The Faculty of Arts and Social Sciences boosts of different programmes that attracts a sizeable population of students to Kibabii University. With the following departments;
Department of Social Work & Criminology
Department of English, Literature, Journalism & Mass Communication.
Department of Social Sciences.
Department of Kiswahili and Other African Languages.
The induction session saw the Faculty staff together with students drawn from the programmes of Criminology, Social Work and Journalism and Mass Communication both at the bachelors, diplomas and certificates levels congregating to appreciate each other.
The Dean, Dr. Nyongesa took this occasion to welcome the new students to Kibabii University and assuring them of a quality environment to nurture and grow their aspirations. The Dean appreciated the students for choosing Kibabii University as their preferred institution and assured them of a dedicated and competent staff which is at their disposal.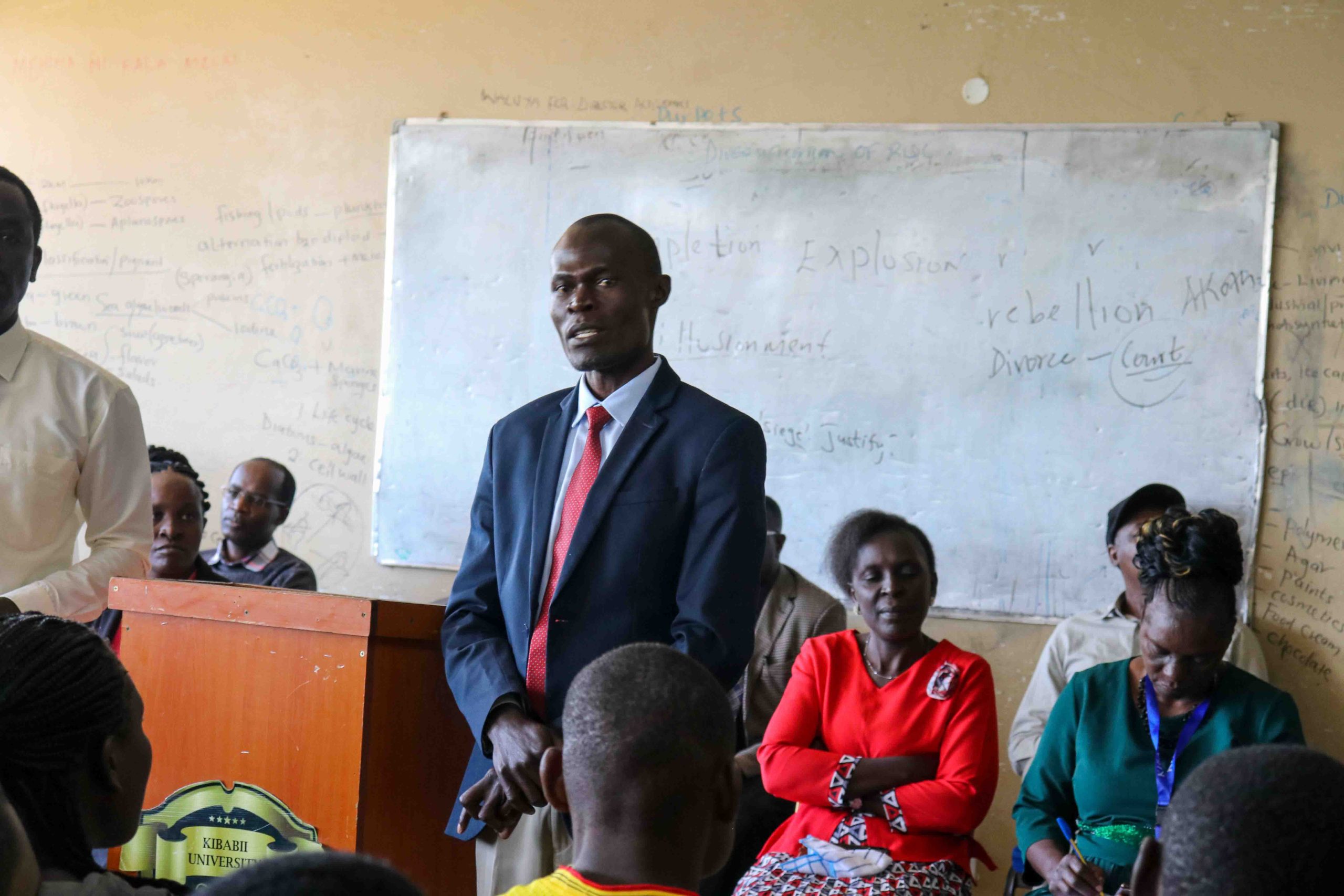 The Dean called for cooperation from students to allow the staff offer quality services. The students were also encouraged to embrace cultural diversity as the institution has brought students from all the corners of this country. He further in his address implored on the students to be well versed with the rules and regulations of the institution as this will help them have a smooth learning environment.
The induction saw various speakers making presentations on various key issues that will form part of the students' academic journey. These issues ranged from exams and lectures, security, ethics, corruption, financial prudence among others.
The induction was attended by the Chairs of Departments, Faculty sections heads, teaching members of staff, Lab technologists, Faculty support staff, FASS Students leadership and the new students.